A TRANSFORMATIVE STORY
1. Vigan Group has been on the market for years. What are the achievements and challenges of this company?
Vigan was developed by the need of domestic and international markets for BPO businesses and is currently one of the largest corporations in the country offering outsourcing services. The personal vision for Vigan is to create, analyze and improve businesses. The achievements of each company are evaluated on the basis of satisfied customers and I can say with confidence that all businesses that have received assistance from us have been satisfied and have experienced consistent growth through our services. In terms of challenges, there have been many, highlighting the difficulties we often encounter in identifying customer desires and setting goals that they want to achieve through the services provided by us. These challenges have been successfully overcome through continuous communication and by the professional analysis of our team.
2. Customer empowerment services are your priority. Can you tell us some details about the services? How do you support customers, what are the features of your services?
I would like to mention something about what Vigan represents, starting from the name."Vigan" has been chosen based on the idea of being big and powerful, like a giant. Therefore, we aim to make any partner feel like a part of us. Vigan's primary competences range from business management, marketing and communication, virtual assistance and technology innovation. We are constantly in the process of improving our services to provide the best to current and potential customers, local and foreign. Our solutions consist of innovative and cost-effective methods that match the vision and goals of each company. Vigan aims to be a "one stop shop company", where each customer manages to get everything they need to grow
stably.
3. What were the lessons you learned as an entrepreneur?
My attitude, which has strengthened throughout my career in business, is the belief that success comes as a result of passion and determination to stay true to one's beliefs and
dreams. I turn to this conviction after every difficulty and it has helped me to constantly move forward and make the right choices.
4. You are also a speaker. Can you tell us about the most important speeches you have givenat conferences or events related to your position on marketing and business development?
My expertise in the fields of sales, marketing and business BPO spans to 13 years. I started my career in several international companies and then I continued to establish several businesses in the country, most of which continue to be successful today.                             
I am a member of Global Woman Club, which is a platform through which successful ladies in various fields of business or more, have a creative space to talk about their experiences, methods to achieving success. It has been a special experience for me to participate in some of the Global Woman summits as a Public Speaker, to share my experience in the business world, the obstacles and how to overcome them, but to also witness the impact that women have today on global business firsthand. Also, together with my partners, we are in a continuous campaign to raise awareness for BPO businesses and digital skills and economy in Albania, through the Global Digital City platform.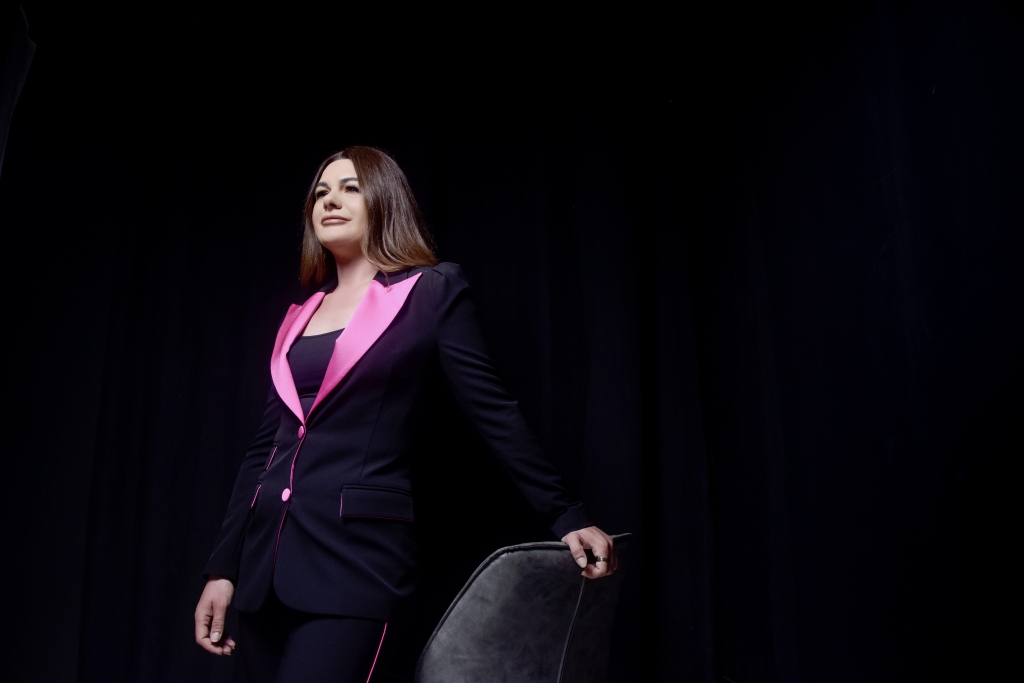 5. What's the latest from Vigan Group and what are your goals for the future?
Vigan Group, which is part of the Albania Business Services Association, has taken the initiative to raise awareness, inform other cities besides Tirana on digitalization, to bring development and increase the economy in relation to digitalization. Global Digital City is a platform aimed at raising awareness and disseminating information about all the options that the digital age is offering worldwide.
Through this process, we seek to discover and embrace innovative ideas, supporting new entrepreneurs, and adapting to local or global market demands. Korça Digital Weekend is the first activity developed by Global Digital City. This activity is an example of success with 196 participants and over 30 speakers. In this activity, 30 young people received free coding lessons, training on free web design, free marketing, legal and financial training. After the success of the first event held in Korça, we strongly believe that the next city with the same potential is Shkodra with the event Shkodra Digital Weekend. The goal is to make every city in Albania not only attractive, but also developed as a global digital city. The cities we aim to digitalize include the main localities in Albania, but also in the Albanian territories in the neighboring countries.