In the heart of New York City, under the dazzling lights of Times Square, the BURJ CEO Awards, often dubbed the "Oscar of the business world," celebrated its sixth annual event with great fanfare. This prestigious occasion aimed to recognize and honor outstanding business leaders and organizations from across the globe, highlighting their remarkable contributions to the global economy.
At this gathering, I had the privilege of representing the Vigan Group as its CEO. As the night unfolded, I was astounded and deeply honored to receive the title of "Global Business Leader of the Year." The elation and pride I felt were magnified by the recognition of my years of dedication to the world of business and innovation.
Teamwork: The Powerhouse Behind Success
Every success story is a testament to the power of teamwork and co-working. I stand before you as a proud CEO, knowing that without the support, dedication, and innovative spirit of my incredible team at Vigan Group, this achievement would have remained a distant dream. Together, we have embarked on a journey to develop startups globally, contributing to the dynamic landscape of business and innovation.
The synergy within our team, our shared vision, and the collective drive to bring our ideas to life are the secret ingredients that have enabled us to make a difference in the world of business.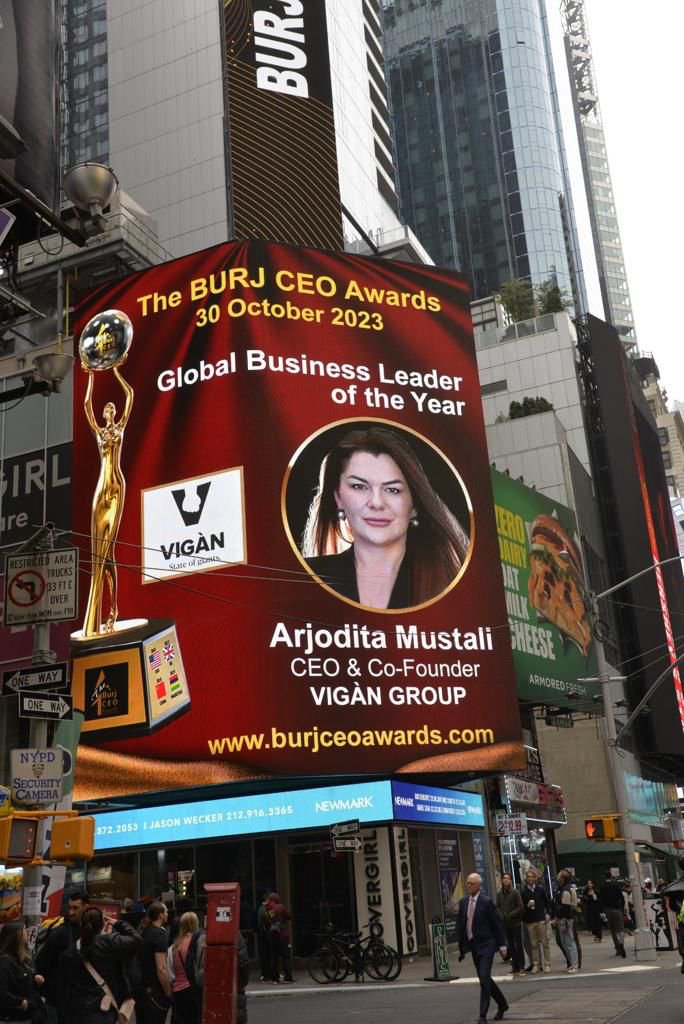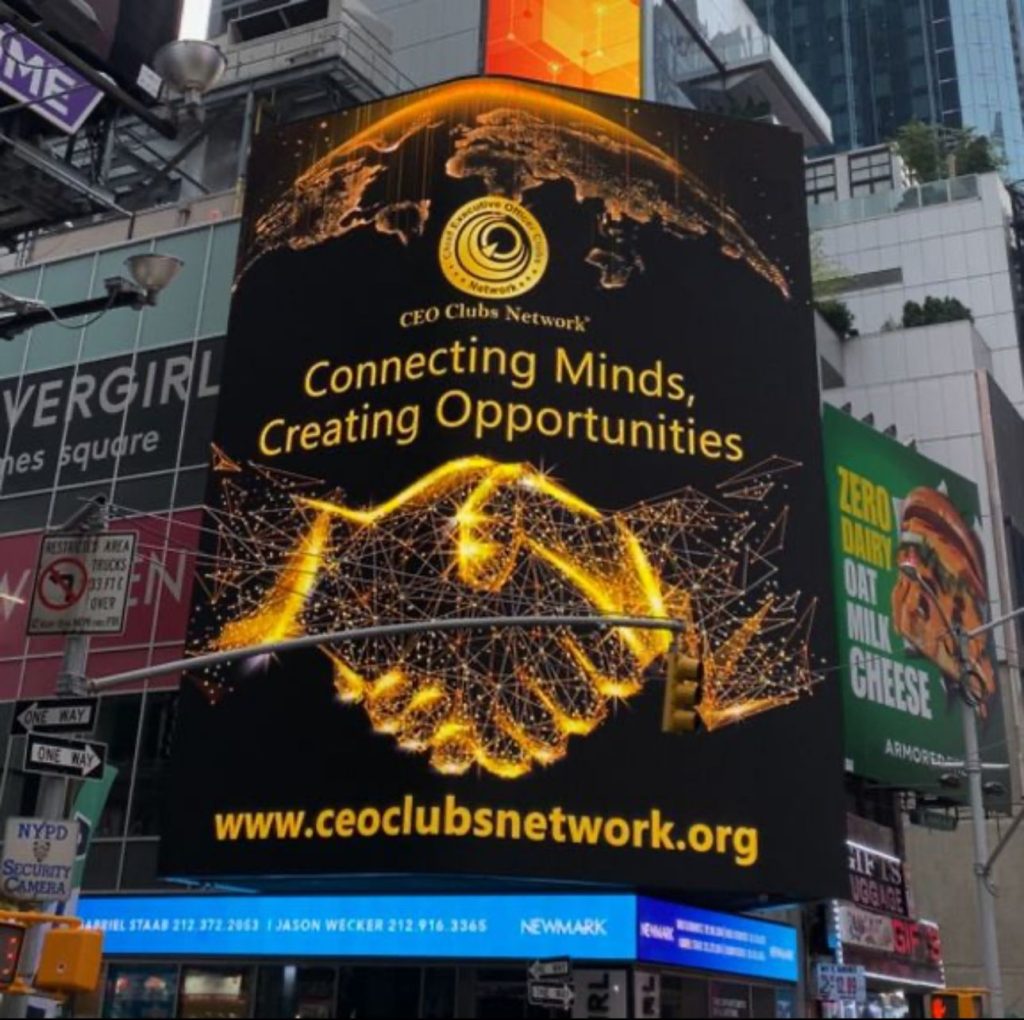 A Grateful Heart and a Picture in Times Square
My heart is brimming with gratitude. To have my journey recognized on such a grand scale and to be awarded the title of "Global Business Leader" is a humbling experience. The thrill of seeing my picture with the prize I won live-streamed in the iconic Times Square of New York City is a moment that will forever be etched in my memory.
With over 13 years of experience as a BPO expert and public speaker, I have striven to be a catalyst for the development of startups and businesses, not only within Albania but also on the global stage. Through financial assistance, mentorship, and co-founding the "Albanian Business Association," I have actively contributed to the growth of BPO businesses in our country.
This journey has been a testament to the power of innovation, dedication, and the belief in the potential of startups. It has shown that with a dream, a vision, and an exceptional team, the global stage is not beyond reach. The BURJ CEO Awards have rekindled my commitment to driving innovation, supporting startups, and continuing to be a pioneering force in the world of business and innovation.
Together, we shall continue to explore new horizons and shape the future of business.